To RSVP for an event, whether or not you are a Harvard alumni or HCSV member, you must first Register as a User on our site (registration is free). Once registered, you can then RSVP for events.
Reservations and cancellations to Harvard Club of Silicon Valley events are most easily made online by all registered users of this website and HCSV mobile apps. Reservations and cancellations can also be placed by email at admin@harvardclubsv.org.
Please see event listings for restrictions, details, and rates, and familiarize yourself with the HCSV Reservation/Cancellation Policy.
---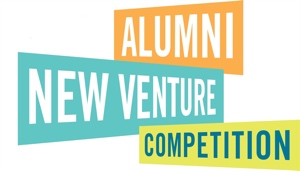 Date: Monday, January 29th
Time: 9:00pm - 9:00pm
Place: Draper University (Competition Finals)
44 E 3rd Avenue, San Mateo
Cost: $25 for Everyone

Announcing the 2018 One Harvard Alumni New Venture Competition HBS has run the New Venture Competition Alumni Track for over 20 years to provide HBS alumni with a launch pad for new ventures. This year the Bay Area Alumni Clubs of all the Harvard schools have come together to offer a regional "One Harvard" New Venture Competition (1HNVC). The program will offer qualified applicants an opportunity to present to a large group of VC and Angel investors, receive free software, products, and services, and compete for cash prizes with prizes totally over $300K and growing. Applicants will also receive curated mentoring and pitch practice and feedback sessions prior to the final Bay Area competition.
Qualified applicants are required to have a Harvard alumnus (of any school) as a full-time member of the management team. The company must have raised less than $2.5 million in capital and have lifetime revenues of less than $2 million.
The application is currently open and the regional finals will occur March 15, 2018 at Draper University in San Mateo, CA. The competition will be run as a "level playing field" across all the Harvard schools. Since the Global HBS New Venture Competition in April is limited to HBS alumni, our Bay Area program will be used to select the regional HBS winners who will advance to the global "HBS only" competition.
Timeline September 26, 2017: 1HNVC ApplicationOpens
January 29, 2018: 1HNVC Application Closes
December – March: HBS StartUp Partner Mentoring Sessions with one on one coaching with VC's, executives and sponsors.
March 15, 2018: 1HNVC Competition and Demo Day
Questions? Contact us at: 1HNVC18@gmail.com
Registration fee is $25.00 per team (payment collected through application).
Laura Day: HBS '09, NVC Chair
Steve Weiss: HBS '14, NVC Co-Chair
RSVP
---
Date: Saturday, February 24th
Time: 1:00pm - 6:00pm
Place: Northstar Cross-Country, Telemark, and Snowshoe Center
5001 Northstar Drive, Truckee
Cost: $95 for Everyone

We are delighted to invite you to our second HCSV Snowshoe Event. You can make a whole day or weekend out of it at Northstar, where you can snowshoe dusk to starry night. Our event organizer, Andrea Wuttke, will be leading those who stay over into Sunday on another hike on Sunday morning.
Our Saturday late afternoon Snowshoe Tour begins at the resort's Cross Country, Telemark and Snowshoe Center (where you can rent area) and will take you through the pine forests down to the Village at Northstar. You will explore the wilderness of the Lake Tahoe Mountain range with stunning views to Lake Tahoe. Our tour will lead into the pine forests towards historic routes the first settlers and original tribal routes in use for centuries.
Our tour ends with a downhill walk towards our dedicated fire place, we our group will be served with hot chocolate and grilled marshmellows and other delicious surprises. Outside food and beverages are allowed as well.
The weather at Northstar is supposed to be great, sunny and snowy if the winter turns as usually. We feel will confirm our Snowshoeing Event upon the opening days of the Northstar resort's fall/winter season on November 17, 2017.
We will move through pine forests to various scenic vistas, concluding the tour at the The Village at Northstar, where we will have a private fire pit waiting for us to enjoy snacks and hot cocoa.
Itinerary
12 Noon: Meet and at the Northstar Cross-Country, Telemark, and Snowshoe Center to check in and arrange equipment
1:00pm: Depart on tour with our designated guides. During the trek, we will have a break for light refreshments at a scenic spot
4:00pm: Conclude Tour at The Village at Northstar. We will have a firepit waiting for us for a relaxed time of hot drinks and snacks.

Please note: The meeting point is uphill, accessible by gondola. The fare for the gondola ride is not included in the RSVP price.
What's Included:
• Daypass to the Snowshoe trails
• Guided Tour
• All equipment (snowshoes, boots, poles)
• Snacks and Firepit party
FAQs:
Q: Do I need snowshoe experience?
A: No! This trip is appropriate for novices as well as experienced snowshoers.
Q: How strenuous will the hike be?
A: We will move at a pace appropriate to our group as assessed by our guides. There isn't a lot of elevation change on these trails, so we will not cross steep terrain.
Q: What special gear, clothing or equipment do I need?
A: All the special equipment is included in the tour price, inlcuding the boots to wear with the snowshoes. We recommend that you wear layers appropriate to snow and have pants that are water resistant or moisture wicking. Gloves, hats, scarves and sunglasses are also recommended.
Carpools:
We have set up a separate carpool site for the group to organize ride sharing to and from the event. You can find this page here: https://www.groupcarpool.com/t/pfhz93
Buses and Transportation: There are a number of options available to get to Northstar for those who do not wish to drive: Information can be found here: http://www.northstarcalifornia.com/trip-planning/shuttles.aspx
Overnight Accommodations:
For those wishing to make an overnight trip, we recommend the Inn at Truckee: http://www.innattruckee.com/
For those staying over into Sunday, part of the group will be meeting for another hike led by Andrea Wuttke, details to be sent to registered attendees.
Andrea will be on site and will give your names to the venue so that you can be admitted when you arrive. Her E-Mail is listed below so you can email her you have any further questions or difficulties connecting with the group.
Andrea Wuttke E-Mail: andrea_wuttke@post.harvard.edu
RSVP Required:
To aid in the planning of this event, RSVP by February 18th Please include the first and last name, and Harvard class (if applicable), of each attendee. Please register early! Reservation/Cancellation Policy
RSVP
---